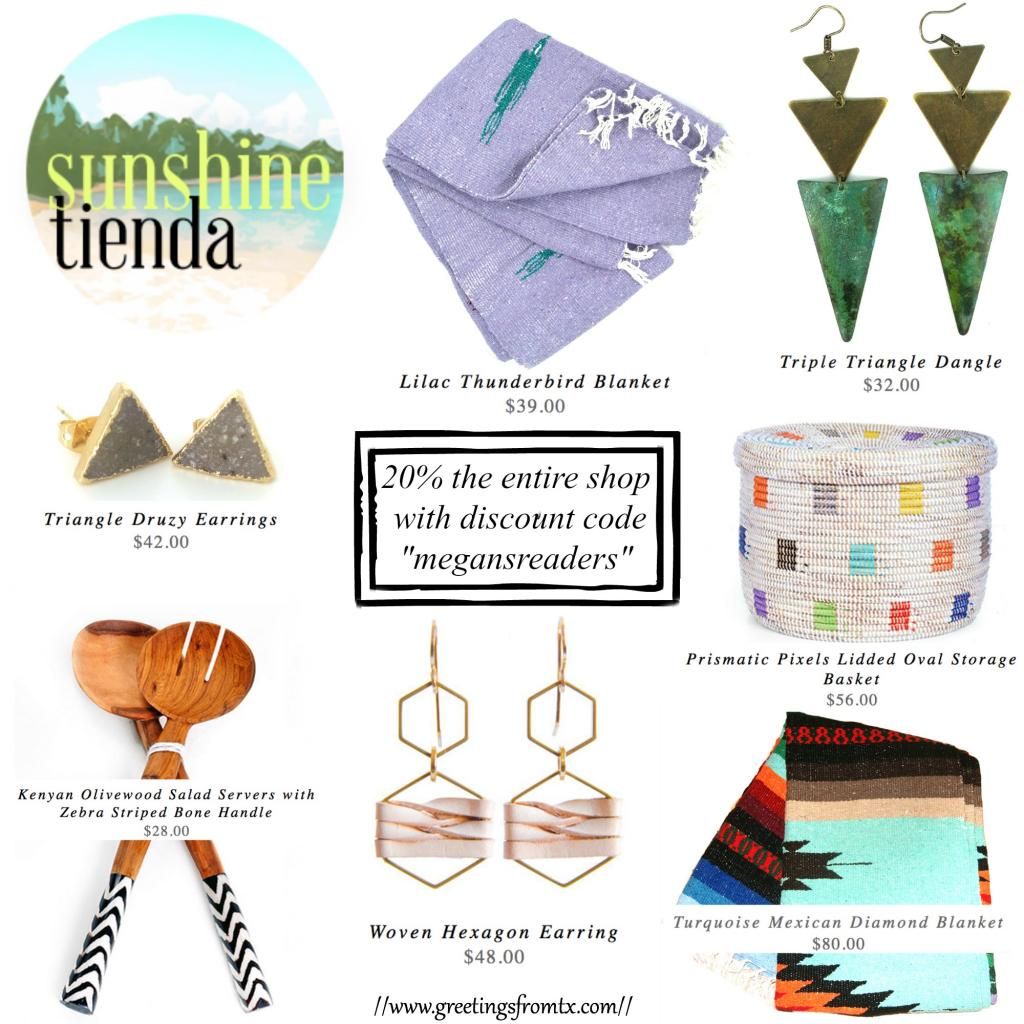 I've been saying for a while now that I want to take a trip to Santa Fe. I've never been and pretty much know nothing about the city. (I just googled it to confirm what state it was in.) But I know that it has a thriving art community, lots of movies are being shot there (aka celeb sightings), and it'd be a vacation. So I'm pretty much sold.
Until I can make this trip come to full fruition (comment below if you have a passion for free babysitting) I'm going to be shopping at an online boutique I recently discovered call Sunshine Tienda. Although their shop is curated with jewelry and home goods from around the world - the pieces that resonated with me most were what I call "Santa Fe-ish." Again, I just learned that Santa Fe is New Mexico - so it doesn't mean they are reminiscent of Santa Fe. But in my world, the same world in which Saul from Homeland should replace Obama in the White House, these products are equivalent with a Santa Fe postcard.
The best news here (or only news really) is that you guys get 20% at the shop if you enter the discount code "megansreaders" when you check out. If you order by the 20th - you can get your items by Christmas.
*This was a sponsored post but, as always, the thoughts, stupidity, and overall creative direction of the post was 100% me.
FOLLOW ME ON SOCIAL MEDIA! IT'LL BE FUN! PROMISE!