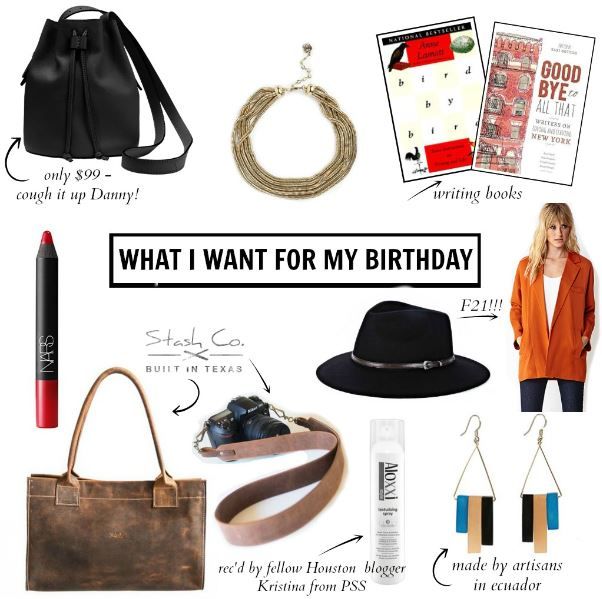 It's my birthday on Sunday. I'd use an exclamation point but I'm on the wrong side of 30 so it's considerably less exciting. The itinerary for the weekend is rather fluid. The only solid plans are a trip to River Oaks Donuts and the fact that the Chicago Bears play from noon - three on Sunday. Danny conveniently suggested I "do something on my own" during that time frame and he'll "babysit". Thanks Danny - you shouldn't have.
Despite my materialistic (but awesome!) collage above, I'm feeling I have everything I want on my birthday. I'm so in love with my husband, baby, and dog. My parents are happy. My brother and sister are weird happy. I'm going to the Dominican Republic for NYE (yay!) and I have exciting things going on within my career. Life is good.
Not Listed Above:
Faire Collection Earrings (
here
) - 35% through today!
Stash:
Camera Strap
,
Market Leather Bag
,
Aloxxi Hair Spray
. Good looking out
Kristina!
Bird by Bird: Some Instructions on Writing and Life by Anne Lamott