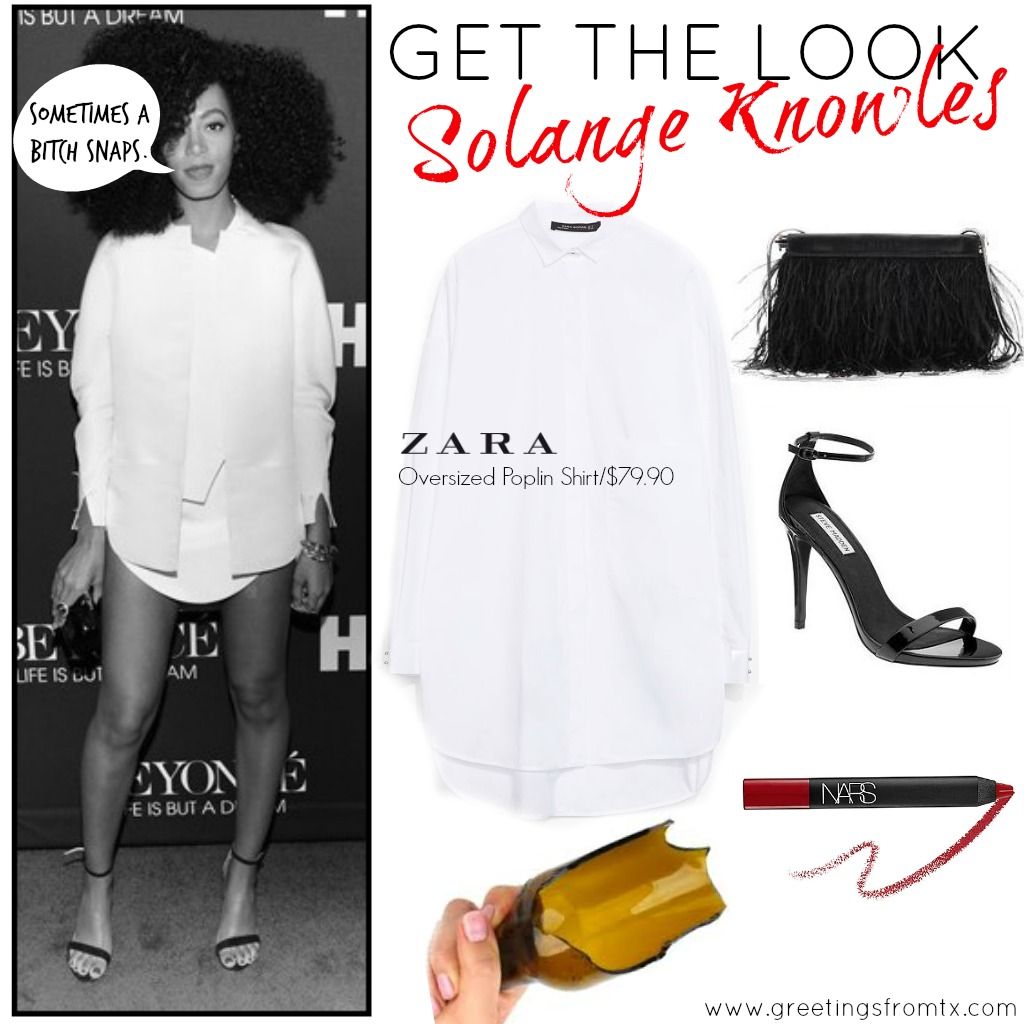 Like the rest of the world I've been obsessed with the Jay, Bey, & Solange elevator drama. Last night on her show Chelsea Handler predicted that Jay did something shady at the Met Gala and Solange was simply defending her sister as Beyoncé famously did nothing to stop the attacks. But Beyoncé's instagram post about giving relationships up to God make me think Solange is just a loose cannon slash hood rat.
Let's not forget when she was real bitchy in this Fox News interview.
Hood rat or not, homegirl can dress. As you'll see from my Solange pinterest board she's had a lot of hits (albeit misses too) in her coming of age. This above "risky business" outfit is one of my fave Solange looks. She got flack for it, which will happen when you don't wear pants, but I think its hot and something shortys like me could pull off.
What do you guys think happened in the elevator?
I want to do nothing today but read your hypotheses.
Make this dream come true for me.