A month or two ago I woke up at 5am, per usual, to a pitch black household. I got my coffee, sat down at my desk, and checked my email. I opened one from Gabrielle Blair that said
"Hi Megan. Congratulations! You've been selected as a speaker for Alt Summit 2014 in Salt Lake City."
I started crying, jumping, and screaming. I ran into the bedroom Paul Revere style, to tell Danny the news. Unconscious and unaware of what Alt Summit was, he said "that's great honey" and went back to sleep.
Then I smoked a cigarette in my living room.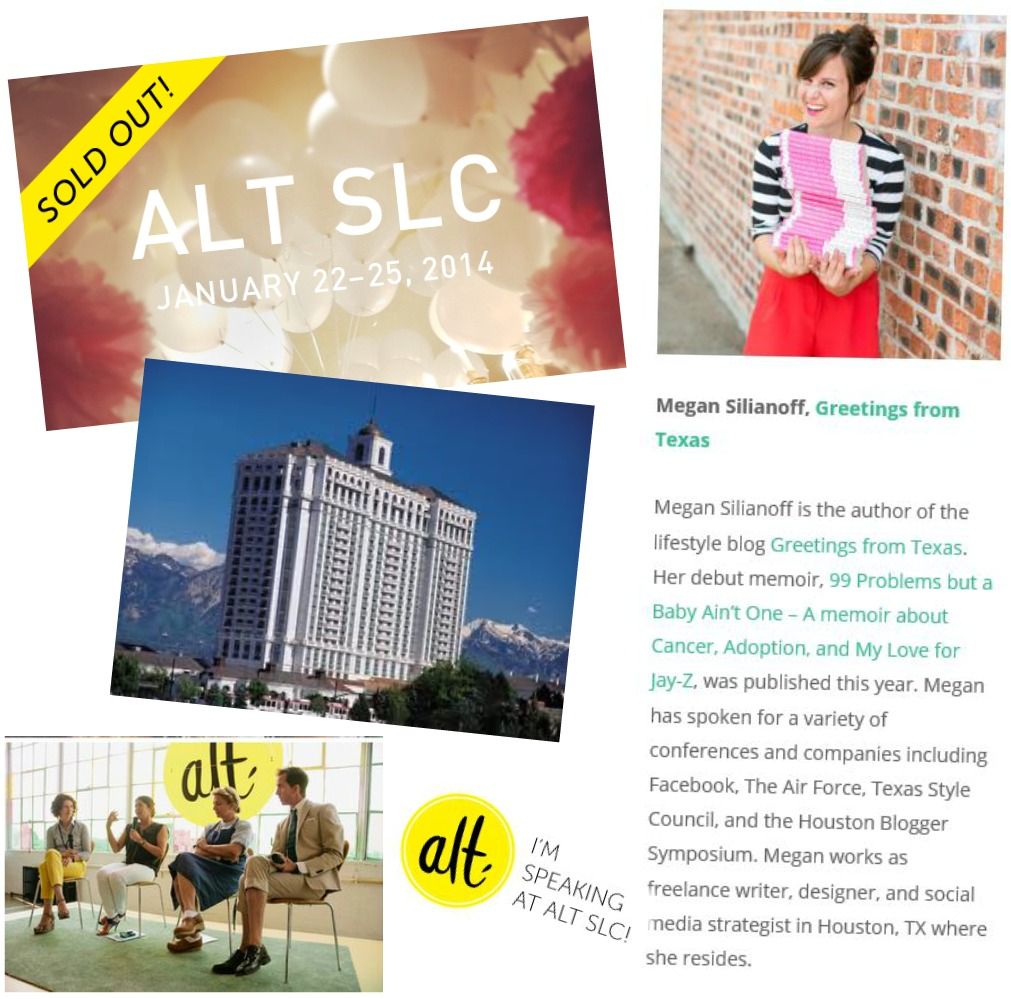 Though my enthusiasm has remained in a place that's dangerous for my health, I've struggled to articulate to my friends & family why Alt Summit is so cool.
For example, I told my Dad that Alt Summit takes place during the same week as Sundance!!! My Dad said "What's Sundance?"
I told my brother that Kelsey Nixon from the Cooking Channel and Brooke White from American Idol were fellow speakers and my brother said "I don't have cable."
I told my sissy that Garance Dore was going to be a key note speaker and she was like "I'm pretty sure that's not how you say her name."
I told Alicia, my roomie for Alt, that we had to stay in "America's Best Inn & Suites" because all of Salt Lake was completely booked for Sundance and she was like "gross". And I was like "I know - we're for sure going to get bed bugs."
I told mother-in-law that the founders of Pinterest were the keynote speakers and she said "I don't know what you do honey but I think it's just awesome."
In the chance that you guys are equally confused about what I'm talking about - here is a visual aid I crafted.
Because it's the end of this post and it's likely you still have no better idea what Alt Summit is, I welcome you to consult the official website.