One of my resolutions for 2014 is to read more and I've been stacking up books on my nightstand accordingly.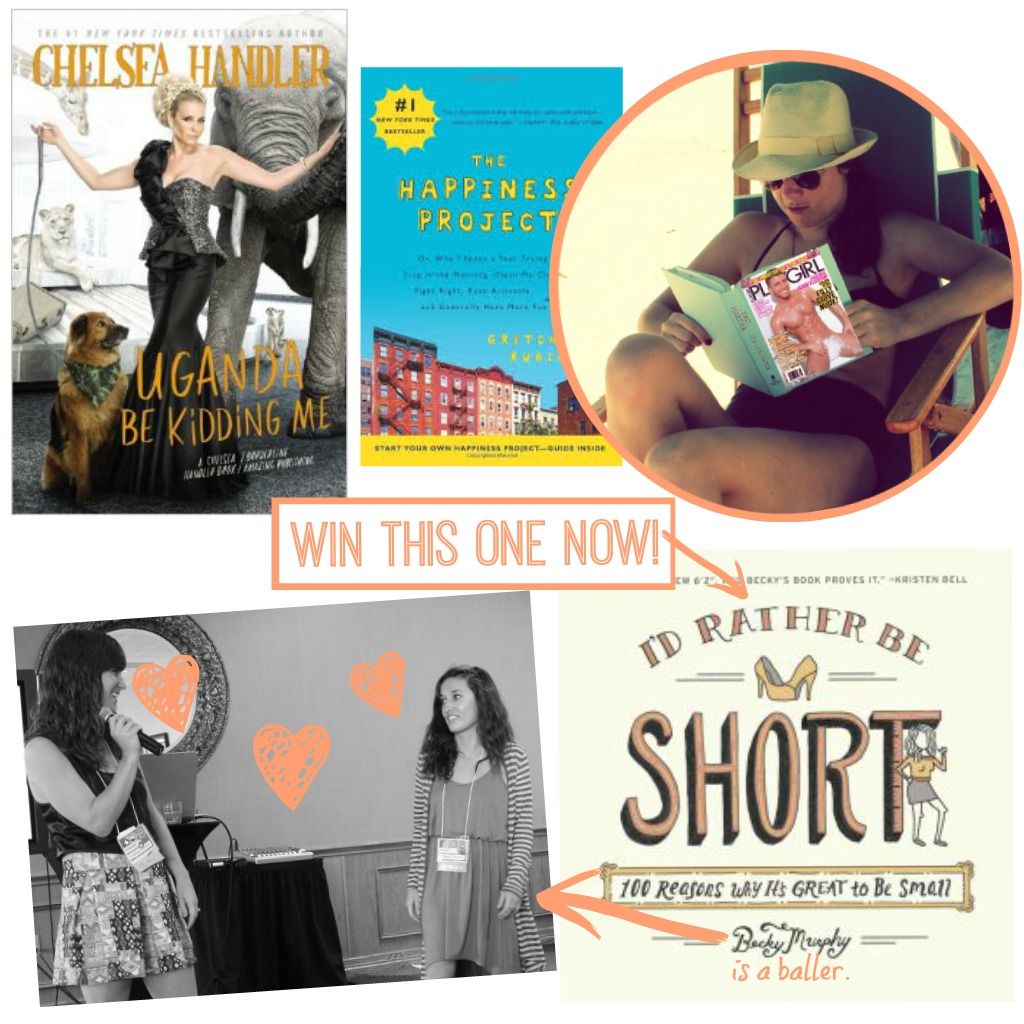 ON MY NIGHTSTAND
-My mom gave me The Happiness Project and I'm loving it. It's a self-help book disguised as a memoir - so I'm picking up tons of great life tidbits while merely immersing myself in Gretchen Rubin's life which is interesting enough on its own.
I'd Rather be Short - 100 Reasons Why It's Great to be Small is as cute, creative, and corky as its author - Miss Becky Murphy. Becky, who I feel honored to call a friend, is just one of those people who's cool without trying. She's got that X factor that Simon was always talking about on Idol, before he impregnated his friends' wife. Becky's
funny, talented, smart, warm, successful, and humble - all of which comes through in her blog, Chipper Things. She's the whole package y'all. If it sounds like I have a lesbian crush on her it's because I do.
True to her cool form, Becky's publisher agreed to give a Greetings From Texas readers a copy of the book. Simply leave your email address in my comments section and I'll pick a winner next Thursday (January 16th) at noon! Enter anytime up until then.