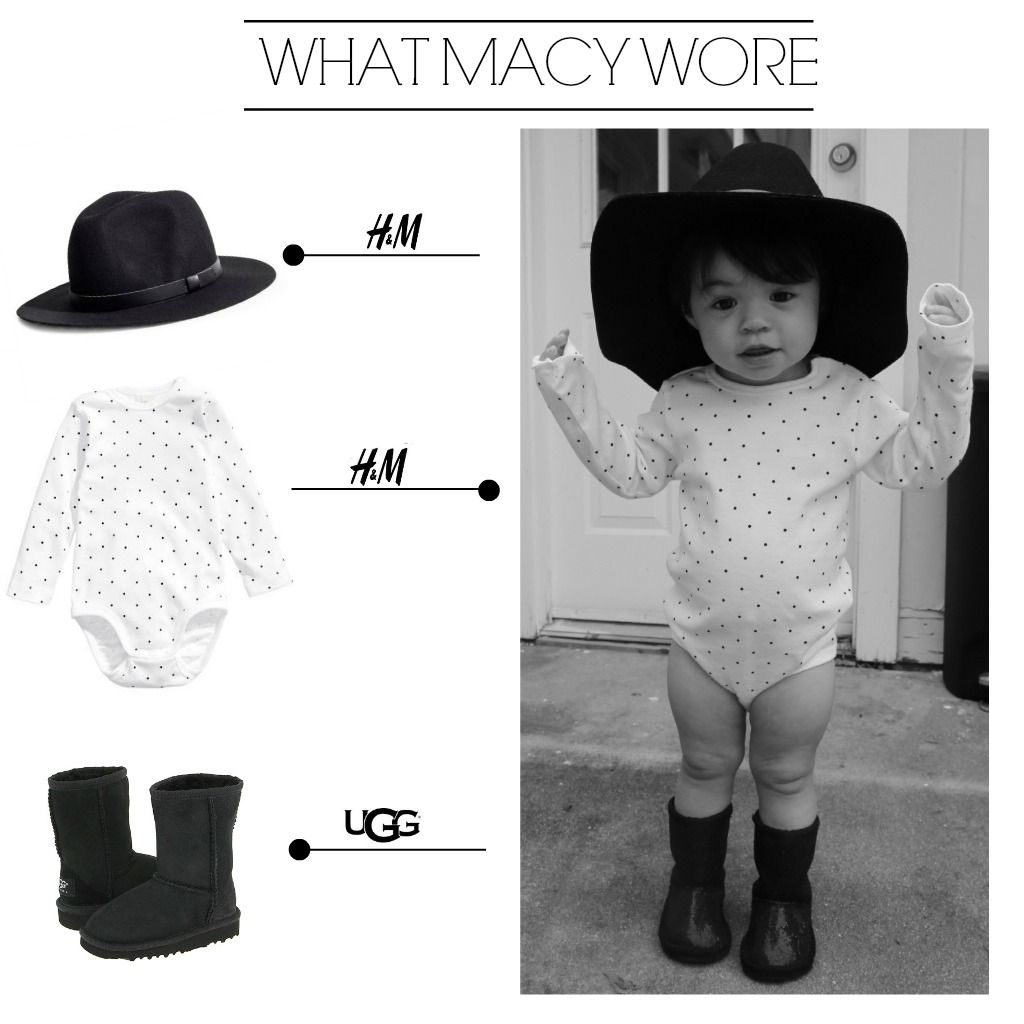 Welcome to the inaugural post in a new Greetings from Texas blog series entitled What Macy Wore. It will be about, spoiler alert, what Macy wore. Although today's look is the manifestation of a recent pilgrimage to H&M, we have imminent collabs with some awesome kids lines/brands that we're all excited about. Or at least I'm excited about. While Macy has agreed to participate in her budding fashion career, she's made it clear that its a commitment that will come secondary to her true passion of throwing her toys in the toilet.
What Macy Wore
Long Sleeve Polka Dot Onesie
, H&M (Also comes in short sleeve
here
)
Black Fedora
(not kids item), H&M
Sparkled Boot,
UGG
YOU'RE EXCLUSIVELY INVITED TO FOLLOW MY SOCIAL MEDIA ACCOUNTS!