I've been designing up a storm lately. The first project being my new business card.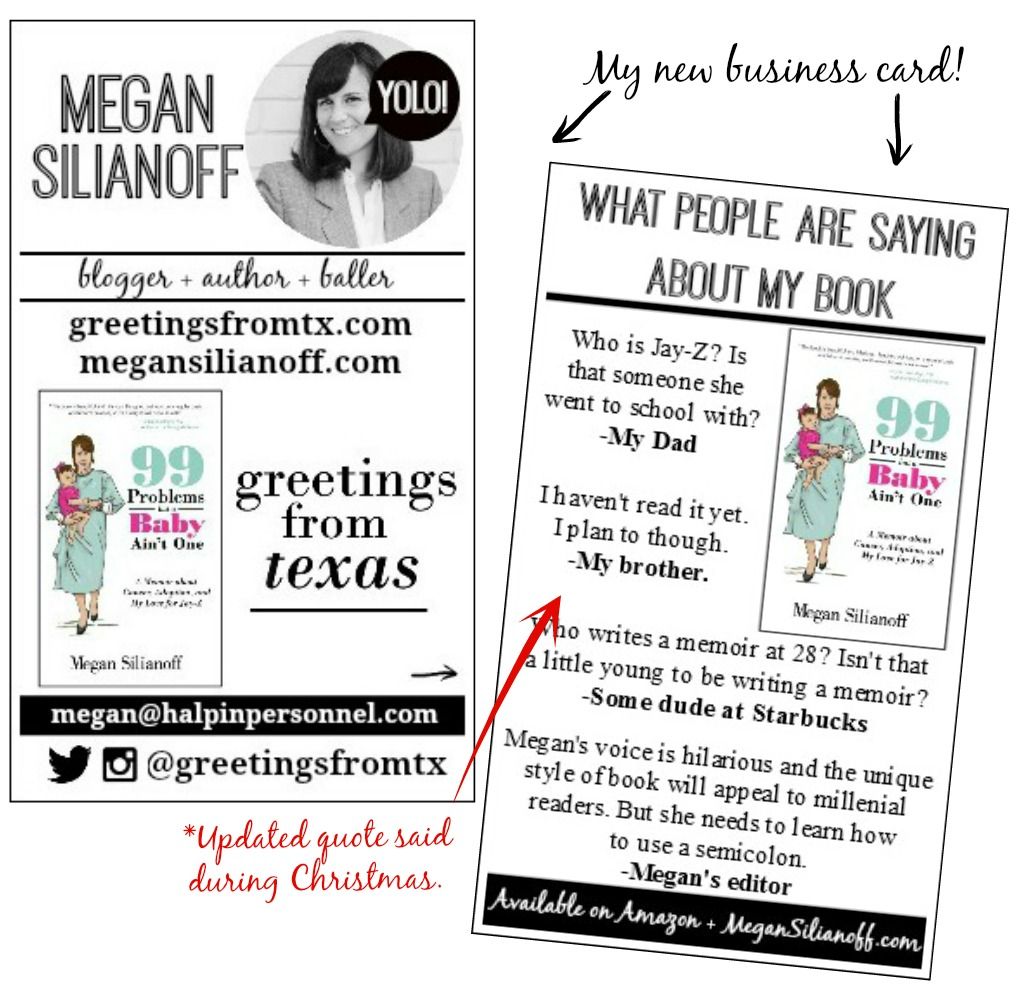 Do you like it? I feel like it will enable me to conduct my business at an extremely high level come Alt Summit next week. After all, I'm nothing if not a businesswoman.
"I'm not a businesswoman. I'm a business, woman." - Megan Silianoff
Note that we're currently hiring social media interns at Langford Market! If you live in Houston and are interested in working with me (I party!) email your resume to
blog@langfordmarket.com
.
And last but not least - if you have something (a blog, a business card, a logo, or perhaps a tattoo) peruse my pricing menu and email me accordingly. I'm excited to work with you, you cool person you.